Gag Labels for cans! - Goose Assholes - Oyster Assholes - Fish Assholes
Please Note that we will not be processing any orders from Saturday Dec. 7th until We. Dec. 19th as will be traveling away from home. Once we return we will be able to send out but may not be able to have orders delivered by Christmas.
Thanks
Decoy Stands - From Riverside Retreat
Bumper Stickers - From Riverside Retreat - Click on images for purchase.




The most complete inventory of Harry Jobes Decoys For Sale in our On-Line Catalog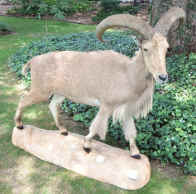 Lee Dobyns Taxidermy, Newport, PA
---
QVC Mallard decoys by the Jobes family. A reprinted article on Harryjobes.com
---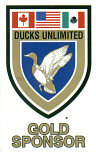 Body Booting - A Goose Hunt in the Susquehanna Flats with the Jobes family.
---
Clarence "Titbird" Bauer - Specializing in Miniature Decoys.
An email letter from Titbirds' oldest daughter, Patricia!
---
7,000 Mile Bird - A Decoy travels from coast to coast.
---
Captain Harry Jobes - A reprinted article
Don't step on the ducks! - A good joke
---
Joey Jobes - Decoy Master Carver
---
Milford Hopkins - A Decoy Carver added to Goosefoot!
---
Big Game Hunting and Trips - Hunts by Nick Erway

vv
---
Perry County Goose Hunt - At Riverside Retreat
---
Our Catalog - Decoys for sale and Ducks Unlimited Decoys!
---
Charles Jobes - A Helping Hand for the Rebecca T. Ruark, by Jennifer Jones.
---
Congratulations to Bob Jobes.
Honorary Chairman of the 2014 Decoy & Wildlife Art Festival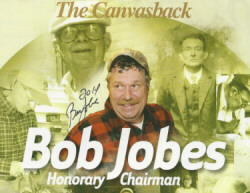 Decoys for sale are available to purchase from our Catalog Page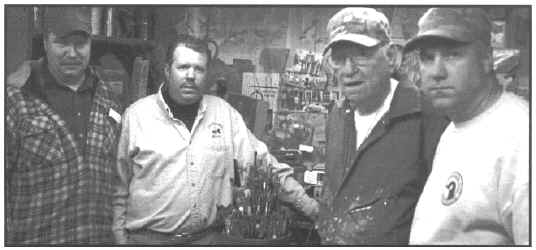 REGIONAL CARVING: THE JOBES FAMILY
March 30 - August 26, 2007
Regional Carving: The Jobes Family
This Exhibit was the sixth in a series showcasing the talents of wildfowl artists living in Maryland and the Delmarva Peninsula. The Jobes family - Captain Harry Jobes and his son's Bobby, Charlie and Joey - are talented carvers from Harford County, Maryland
Hear the Geese calling!