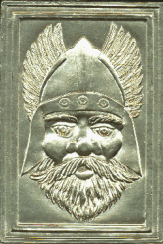 .
.
.

.
.
.
The four pages here on this site for our Class of West High School 1970
[Email addresses] [Photo's and Links] [Deceased Alumni]
[Lost Alumni}
Welcome to our class page for West High School Class of 1970
I am now working on adding links to facebook pages of classmates. If you are not listed, please add me as a friend and I will get you listed and included. Thanks. Nick Erway
It's been 40 years since we all said goodbye---now it's time to reunite. The West High School Class of 1970 reunion date was June 12, 2010 at West High School.
Click on the image below for the full size image.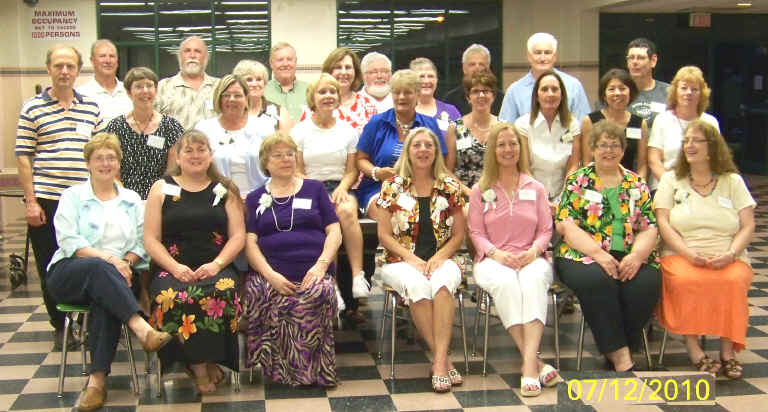 ---
This is a place for us to use for our own. I will do what I can as information becomes available to me. I understand that the Alumni Association is going to end and will not keep up their website, so this may be the only place to keep information for our class.
As "Pagemaster" I will try to keep our class pages as up to date as possible. It is also possible that names may have been spelled incorrectly in the yearbook and other information that I have used in creating this site. Please be sure to send any corrected information to me by Email.

Thanks.
Nick Erway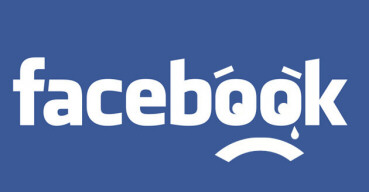 Links to classmates with Facebook accounts that I know of.
2001 Get Togethers
Click here to hear the
West High Alma Mater
Step by step the road to glory
winds through paths of loyalty
to the West High Alma Mater in the name of Victory
and in years when we've departed
we'll be guided by her light
and never will forget the honor of the Green and White
Please Email any information you would like to see posted on this site.
I would like to add email addresses of those you keep in touch with and who are not currently on the email page. Send in some current pictures of your family and maybe some additional information that would go nice with the picture. If you can email it to me that is fine. If not, you can snail mail it to me at:

Nick Erway
236 Juniata Pkwy. E.
Newport, PA 17074
The rest of the site for West High Class of 1970
[Email addresses] [Photo's and Links] [Deceased Alumni]
LINKS
Corning Painted Post High School Alumni Association



Pagemaster is Nick Erway.
Please send information Email
Known Class Members

Please let me know if you find any spelling errors and/or name changes.

Barry Abbey, Jean Abbey Culp, William Abel, Marilyn Abernathy Noffsinger, Joseph Aker, Cheryl Alderman Grace, Charles Allen, Margaret Allen Lewis, John Alsen, Elissa Andrews Yost, Starlene Angel Kuczynski, John Apenowich, John Aranda, Kenneth Baker, Cyrus Balch, James Balch, David Ballard, Billie Barnes Bennett, David Barnes, Martin Barnes, Johan Bavinck, Kristopher Bayer, Ralph Beauvier, James Beckner, Francine Beebe Archer, Tal Ben-dashan Widdes, Diane Bennett Clark, William Berleue, Joann Berry Daley, Deborah Bess, George Betzer, Roxie Bills Greenfield, Carol Black Smith, Dawn Blakeslee Sechrist, Beverly Bockus Foote, Christine Bodemer, David Bonham, George Bonham, Paul Bonham, Roseann Boom Stilts, Michael Boylan, Gail Brace Harns, Kay Breon Button, Barbara Briggs Rechichi, David Briggs, Mark Britton, David Bronson, Shirley Bronson Brown, Arnold Brooks, Gary Brooks, Nancy Broneus Callahan, Wanita Brown Briggs, Robin Brunskill, Dorothy Bryington Waldron, Edward Buckbee, Dawn Buldra Hawkins, Richard Bulkley, Harry Burger, Mary Ann Burgess Jakubowitz, Janet Burke Lohr, Gerald Button, Patricia Cahill Brines, Christopher Caulkins, Dale Calkins, Michael Carapella, Janice Card Kelley, Paul Card, Timothy Casbeer, John Chalker, Mary Chase Tammaro, Susan Childs Snyder, Brenda Clark Schiffen, Richard Clark, Linda Cleveland Swisher, David Cole, David Bronson, Sherry Cole, Marjorie Congdon Miraglia, Sandra Congdon Rossi, Susan Conley Padgett, Susan Connelly Sobieski, Fay Conner Williamee, Patricia Copp, Elizabeth Crane Grover, Mary Crans Brown, Darlene Crasley Smith, Priscilla Crooker Rial, Thomas Culp, John Culver, Margeurite Cushing Clarkson, James Darcangelo, Carol Davis Gillette, Dale Davis, Leonard Davis, Harold DeCamp, George Deitrick, Jaclyn Demonstoy, Hunter, Regina Dibble Swan, Raymond Dick, Patricia Dillon, Ronald Dixon, Elizabeth Dolley Hendrick, Frederick Drake, Jon Draper, Vicki Dudick Esposito, Jan Durnin Cooley, John Durnin, Elaine Duvall Blencowe, Russell Dye, Rosemary Edger Gentile, Brad Edsall, Linda Elston Guerrie, Gary English, Michael English, Thomas English, Nicholas Erway, Alan Estep, Karen Ettenberger Ogden, Debbie Eygabroat Moss, William Fanning, mary Farrell, Marcia Faulkner Smith, David Fenner, Ramon Ferris, Thomas Finneran, Paul Fisher, Jack Flake, Linda Fletcher Howard, Michael Fletcher, Andy Force, Violet Force Copp, Betty Ford Delgrosso, Rebecca Foster Harshaw, Richard Fowler, Bruce Fraser, Fred Freeze, Ann Frost Halley, Marie Frost Hoyt, Ronald Fulkerson, David Fuller, Joanna Furney Snyder, Cindy Gerhart Koziatek, Rachel Gestwicki VanEtten, Susan Gilkerson Stewart, Timothy Goliber, Tom Goodreau, Jaclyn Graham Hewitt, Howard Green, Edward Griffin, Rick Griswold, Douglas Gross, Brian Grover, Jesse Grover, Daniel Gulliver, Dianna Gunnip Volino, Judy Hadley, William Haflett, Ramond Hall, Randolph Hall, Terry Hall, Terry Hamel Henderson, Cynthia Hamlin Ramp, Janet Hargrave, Florella Hanes Bixby, Gary Harndon, Sharon Hartwell Smith, Joyce Hawkins Mapes, Particia Heffner Peck, Fawn Henry Rhoda, Edwin Herian, Nancy Heverly Prentice, Linda Hicks Halsey, Ronald Hill, Ted Hichens, Jeffrey Hoagland, Leon Horton, Mark Horton, Mark Hunter, Deborah Jacobs Bates, Deborah Jacobus Connett, Daryl Jenks, Michael Jenks, Connie Johnson Allen, Debra Johnson, Ronald Johnson, Sandra Johnson Carson, Richard Jones, William Jusick, Lawrence Kane, Roxanne Kane Russengerger, Peter Kasprzyk, Kenneth Keeney, Linda Kehlenbeck Thomas, Kathleen Kelly Waldmiller, Dorothy Kemp Yusko, Wanda Kent Simmers, Kim Kershner, Kenneth Kilmer, Judith King Tompkins, James Klopp, Karen Knapp Spaccio, Marcia Knapp Baker, Kathleen Knickerbocker Newkirk, Denis Knowles, Alana Korda, Corliss Kosty, Joan Koziatek Hayes, Joseph Krucina, Colleen Lafever, Stephen Lambert, Linda Lanphear Wead, Patricia laughlin Davenport, Sandra Laughlin Beauvier, Donna Law McKay, Bruce Layton, Darrell Leibson, Robert Leonard, Karen Lockhart Clark, Gary Long, Steven Lowe, Lucille Luckner Smassanow, William Lundgren, Lawrence Lyon, Susan Lyon Raley-Lyon, Lynda Majors Pickett, Sylvia Makin Kinley, Thomas Marty, Marilyn Mattison Poust, Stanley Mattison, Robert Maurer, Bonnie Maxwell, Charles Mayer, Pamela Mayer, Ronnie Maynard, Gloria McChesney Moon, Estella McDonald, Richard McDonald, Colleen McGlen, Fenneth McIntosh, Jane McLaughlin Morovich, Marybeth McPherson Ruediger, Michael McPhilmy, Virginia Merrill Taylor, Deborah Miller Hudson, George Miller, Paul Miller, Violet Miller, Mark Miraglia, Carol Moody Matusick, David Moore, Bruce Moran, Robert Morey, Jack Morrison, Debra Morse Little, Sylvia Morse Harriger, Charles

E. Morton, Kathryn Mull Hunter, Virginia Neff Daggett, Anthony Negri, Wilma Neslon Coats, Mary Nolan Stoll, Kevan Norris, Leanna Gosper Oakden Scudder, Gale O'Brian, Leo O'Brian, Karen O'Connell Mahnke, Edward Olander, Kim Omara, Joseph O'Rourke, Harriet Palipkonich Telech, Richard Park, Robert Parker, Eric Parks, Carolyn Peck Anderson, Lorena Perigo Morey, Joseph Phelps, Sherry Phenes Gill, Timothy Phillips, Jeanette Piacenti, Karen Pierre Finucane, Judy Pierson Tuttle, Dennis Piersons, Paula Pietro Meza, Ronald Pitts, Florence Plumley Okuna, Lanny Plumley, David Popejoy, Patty Preston, Linda Quinn Billotte, Helle Rahe Brand, Yvonne Regan Hargrave, Carol Retterer Conklin, John Reynolds, James Ribble, Edward Rice, Robert Richards, Thomas Riff, Cheryl Robinson Slocum, Sheryl Robinson Cross, Brenda Rogers Keeney, Artoro Rojas, Glenford Rose, Ronald Ross, Pamela Rothermal Cowan, Larry Ruggles, Paul Ruocco, Jill Said Lewis, Suzanne Satterly Shaffer, Francis Scheidweiler, Bruce Schoonover, Donna Scott Miller, Austin Sears, Thomas Shafer, Robert Shay, Dean Shepard, John Shoemaker, Joan Simpson, Anne Smith, Janice Smith, Paul Smith, Sheila Smith Richmond, Timothy Smith, Jill Snyder, Kathy Snyder, Stanley Solsky, Joseph Spaulding, Stephen Spear, Martha Spier Chalker, Dale Sprow,Rosanna Sterling Audinwood, Darla Stevens, Michael Stilts, Robert Stoll, Cynthia Strong, Frederick Stull, Allen Swett, Louise Swimley Jeter, Jesse Tanner, Patricia Taylor, Donald Terwilliger, Carla Thomas Fullmer, Joyce Thomas Mapes, Earl Titus, Mary Tompkins Shah, Steven Tongue, Ronald Trank, William Trask, Nancy Trautner Shepard, Mary Jo Tshantre Bower, Judith Tucker Barber, Lynn Tucker, Jeffrey Tunning, Kenneth Turner, Joyce Tyler Martino, Jorge Ulloa, Raymond VanDusen, Linda VanEtten Anderson, William VanGorden, Donald VanKurin, Jeffrey VanLoon, Dale VanEss, Patricia VanWie Vargo, Rose Vaughn Payne, Gregory Velie, Robert Vrzal, Sandra Waisley, Mark Walker, Thomas Ward, Vincent Ware, Robert Warner, Alice Warren Cook, Patsy Watson Drake, William Weeks, Patricia Weller Kio, Linda Wells, Van Welty, Richard Wheeler, Alice Whitaker Davis, Richard Williamee, Elizabeth Williams Dixon, Rebecca Williams, Gary Wilson, Kathleen Wilson Buman, Thomas Winnie, David Winters, Cynthia Woodhouse Donahue, Susan Woodhouse Engelhart, Julie Wray Muth, Robert Wyle, Deborah Yaple Kinner, Nancy Youngstrom